From brick & mortar education
to brick & digital education
The eLearning platform where you can find all the digital tools.
Artificial Intelligence applied to education, with the security and prevention as the values that make us different.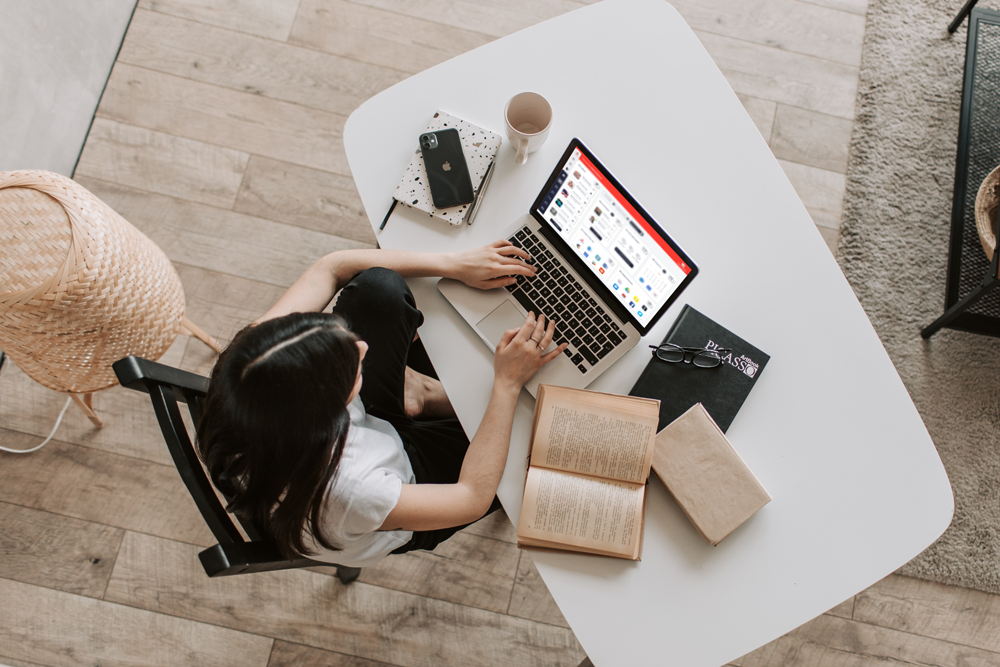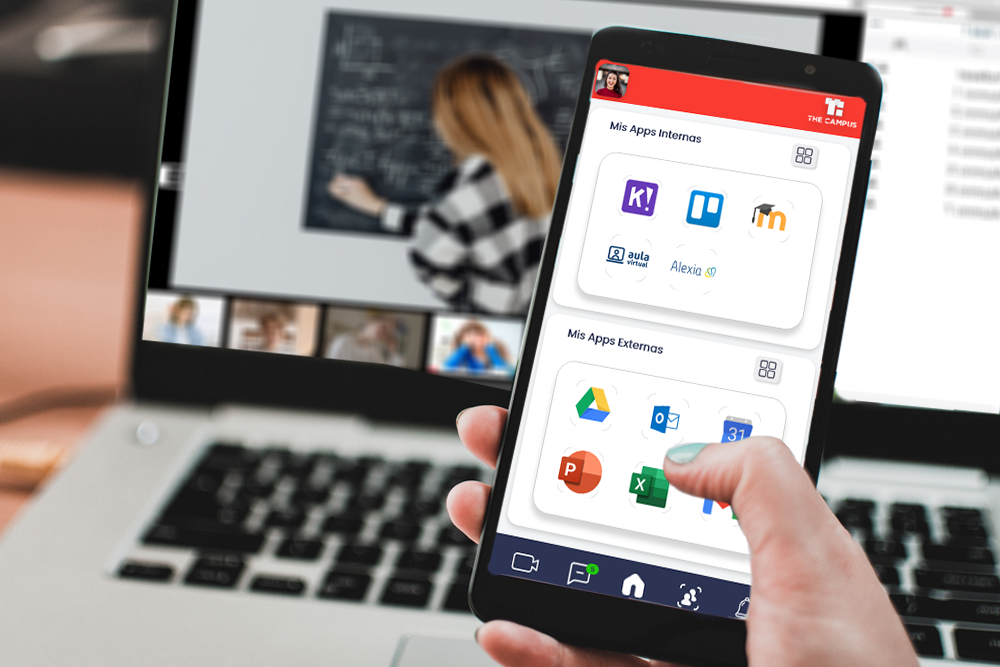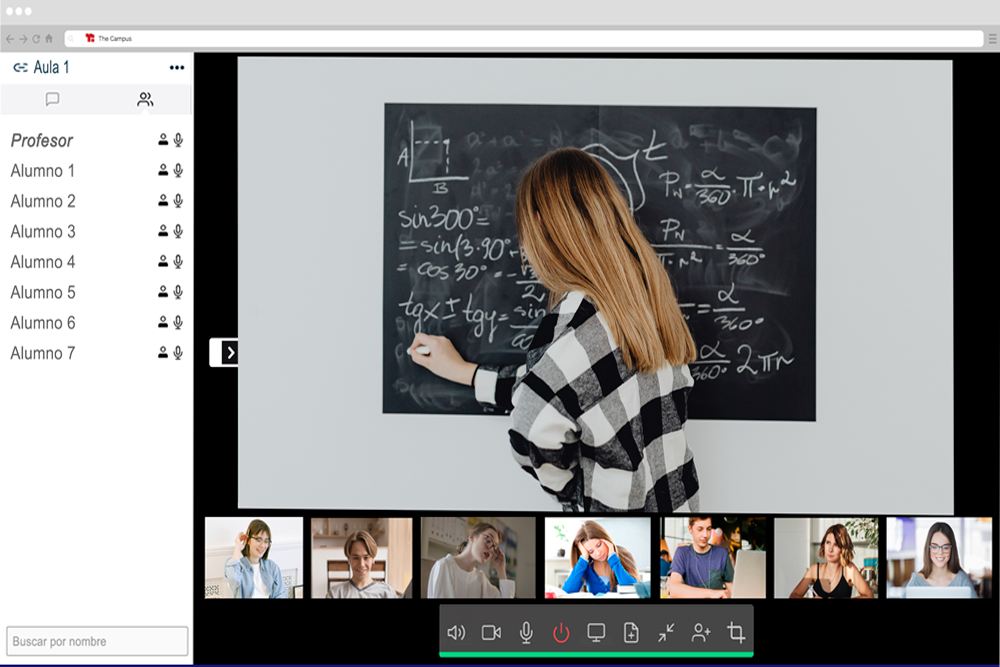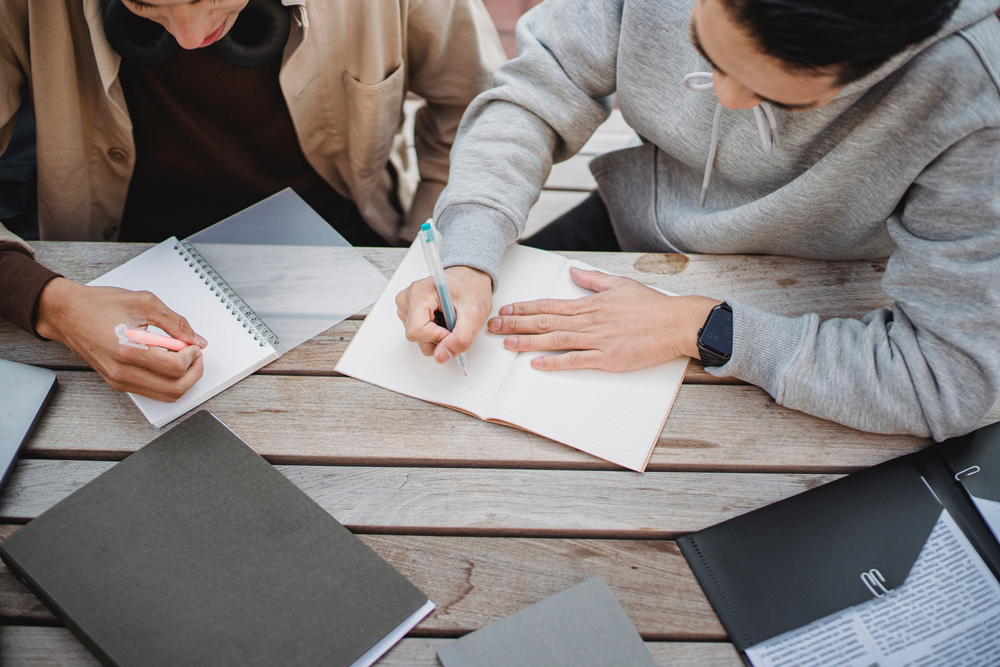 So much more than online class.
A brick & digital school environment – private and secure, totally personalized for your center.
The Campus is a digital platform that brings together all of
the digital tools that the centre makes available to students,
both internal and external, within a single environment and without limitations.
A digital platform
where you can organise
day-to-day day
tools
Customize your school´s platform
We want to make your life easier, so you don't have to stop using what you already know. 
¿Do you have Moodle? Use it. Whichever application it is, we offer you the possibility of unifying all of them within the same platform, so that, by accessing it, you will be able to access all of them in just one click.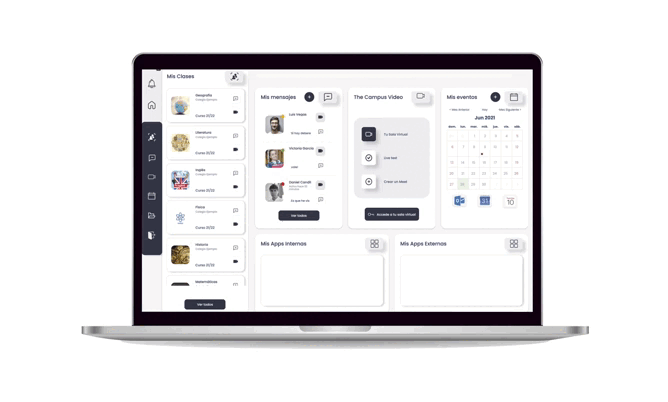 Add your logo, your colours:
Customize the platform with the colour and logo of your centre, increasing the image, prestige and value associated with your centre with The Campus
We have our own video conferencing system
to facilitate internal communication, 
as well as an integrated
artificial intelligence system.
You can incorporate your own system!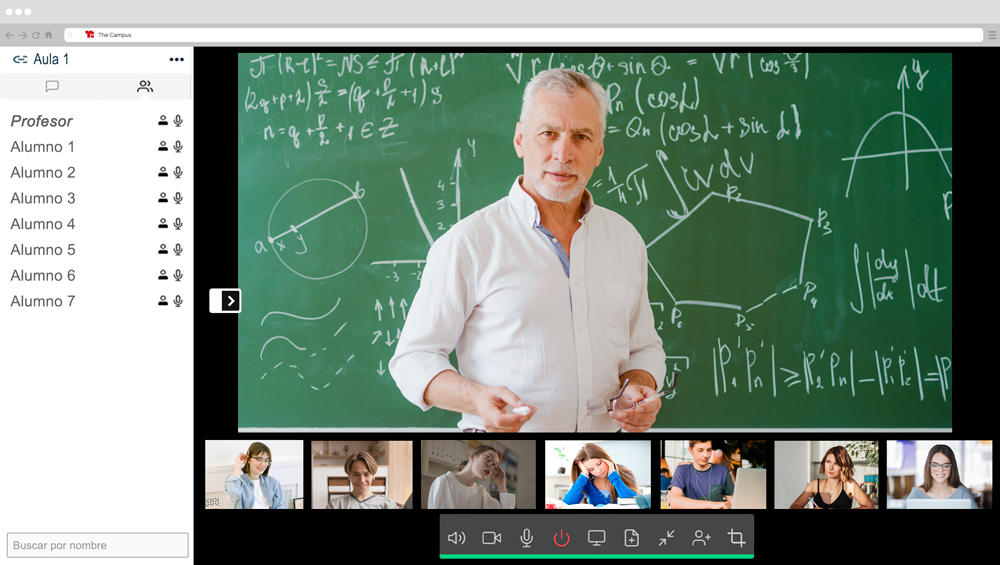 No dependence on external applications that do not guarantee the security and quality you need.
The Campus Video:
Real-time collaboration
in real time between students
and teachers.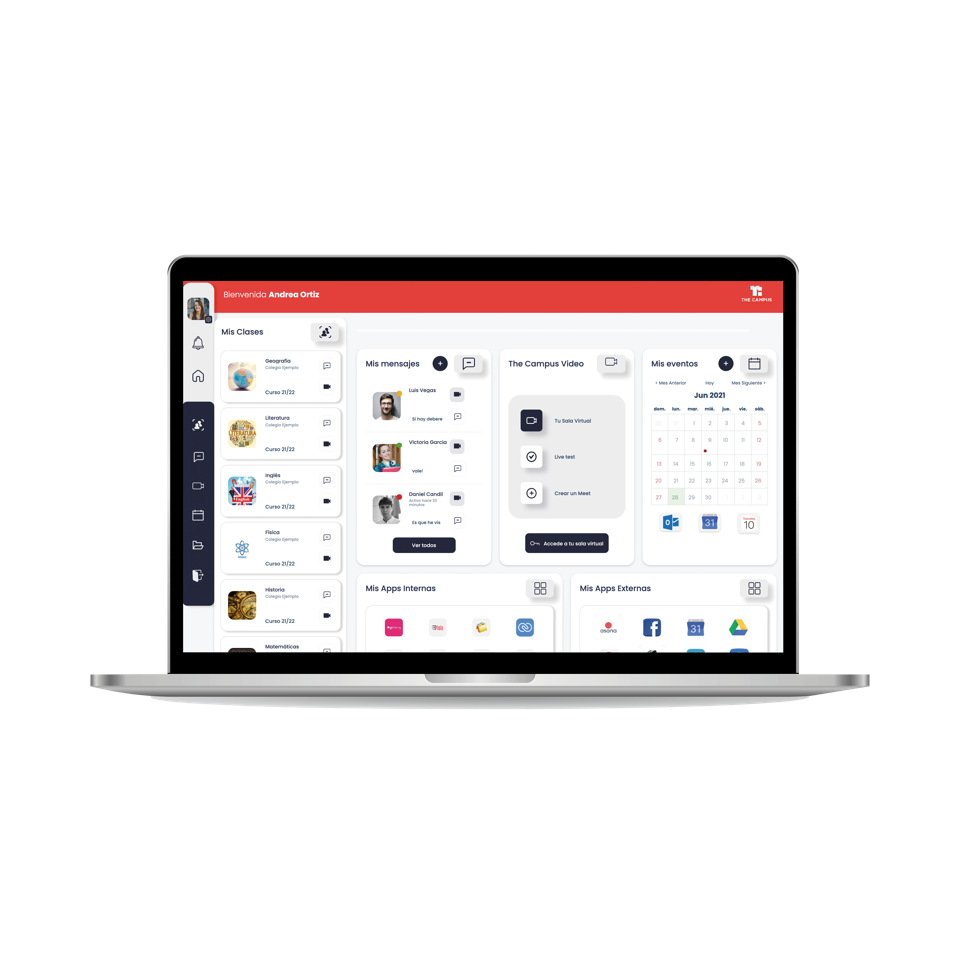 Both students and teachers will havepersonalized virtual rooms with Full HD quality.
Each student and teacher as well as each subject will have their own will have their own videoconferencing room always available, so there is no need to create a link for each create a link for each class or wait to receive it in order to connect.
One-click access: time saving and easy for everyone. 
Artificial Intelligence 
Applied to education in a private environment. Security and prevention for students and teachers. 
Our service makes life easier for teachers, parents and students by promoting commitment, collaboration, communication and efficiency.
The platform
the most visual and intuitive on the market.
Working
24/7 365
days per year.
Students
from more than
600 schools already use The Campus.
Would you like to know more?